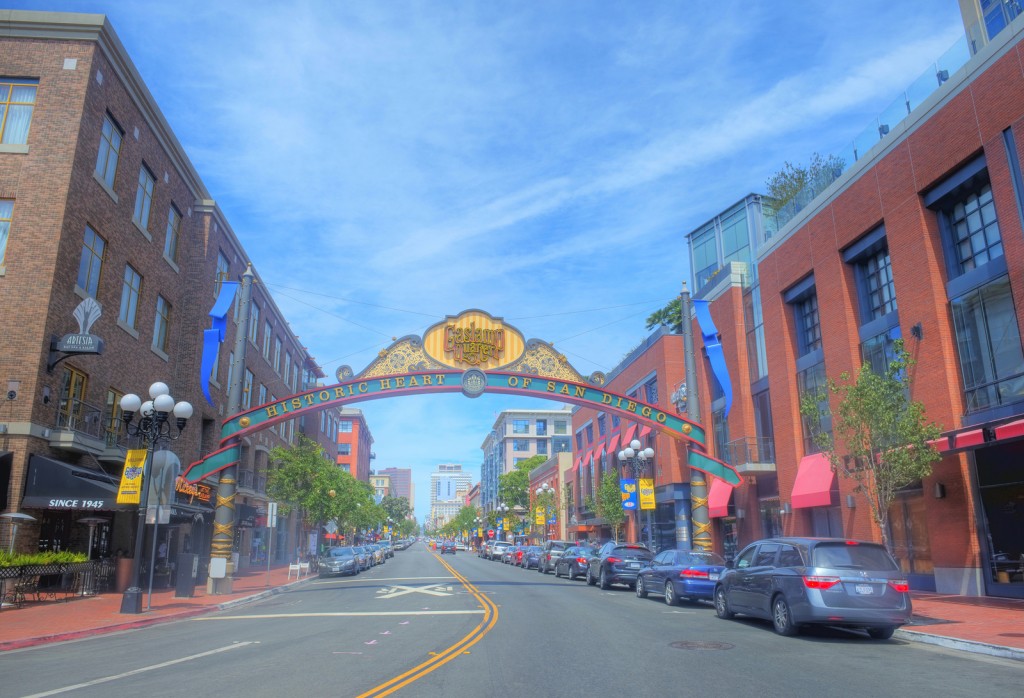 Sometimes guests at the Sofia don't want to leave the luxurious comfort of the hotel—and we don't blame them! 
But our grand and historic establishment enjoys a fantastic perch in San Diego, right on the edge of the legendary Gaslamp Quarter and just blocks from the San Diego bayfront. And our trademark Walkabout Historical Tour gives you a great sense of our neighborhood, one of the city's most scenic and history-rich.
There's no better way to soak up San Diego's remarkable history, beautiful architecture, and standout weather—and get a bit of laidback exercise as you do! An added bonus? It's all complimentary for each and every Sofia Hotel guest.
Sofia's Walkabout Historical Tour
On the Walkabout Tour, we'll show you around the venerable sights of the Gaslamp and the Embarcadero. The Gaslamp encompasses some 16 ½ blocks marked in the National Register of Historic Places. Born in the late 1860s, this was once San Diego's "New Town," a moniker distinguishing this auspiciously situated bayfront quarter from "Old Town," the foundational Spanish settlement of San Diego.
Conceived of by several visionary developers, New Town really hit its stride in the 1870s. For decades, the Gaslamp Quarter was a thrumming and colorful place, a lively haven of saloons, gambling establishments, and the like.
After a ragged stretch in the mid-20th century, the Gaslamp has revived as one of San Diego's most vibrant and popular destinations. Our Walkabout Historical Tour shows you the district's incredible Victorian architecture, truly some of the most impressive historical infrastructure in the city.
We'll also take in the sights and sounds of San Diego Bay and the beautiful stretch of the Embarcadero. Sunny skies, the downtown skyline, and the gleaming waters of the Pacific make for a classic Southern California experience.
An Unforgettable (and Fun) History and Geography Lesson
The one-two punch of the Gaslamp and San Diego's postcard-perfect waterfront will leave you astonished—and with a much better sense of the Sofia Hotel's geographic context.
So come stay with us in this time-honored San Diego institution, and enjoy an edifying—and delightfully fun—"field trip" while you're at it!